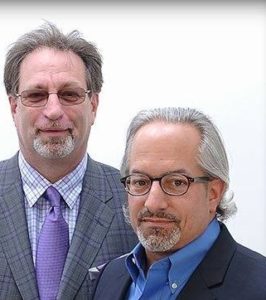 Philadelphia-Area Rock-star Real Estate Investors, Phil Falcone and Larry Steinhouse
have partnered to form Investor Schooling.
This new venture is a bricks and mortar real estate investment school located in
Newtown, PA. just outside of Philadelphia
The school welcomes real estate investors (both novice and intermediate level investors) to learn the tricks of the trade from the experts.
Opportunity:
In the Investor Schooling business model, Phil and Larry offer up to 8 classes each month, plus mastermind classes, longer seminars and personal coaching. Several elements make this school different and unique compared to other competitors in the marketplace.
among them are:
1. PERMANENT FACILITY
Most real estate investment schools operate as a fly-in business model. They book a hotel ballroom, promote like crazy in a short burst, do a one- or two-day seminar, and fly out. Investor Schooling is an ongoing, physical location. It offers consistent, in-person, comprehensive training.
2. LOCAL MARKET EXPERTS
Other real estate investment schools take a broad brush approach to investing anywhere. Phil and Larry offer specifics. They know the local market through decades of experience and research in the Philadelphia region. This makes the school's curriculum highly actionable in the local market.
3. CREATES COMMUNITY OF COLLEAGUES
As an actual location, Investor Schooling provides a place to gather, learn, share ideas, share deals, raise investment capital, sell properties and breathe local real estate investing. No other school offers a place to nurture professional and mentor-ship relationships in this way.
4. ONE-ON-ONE COACHING WITH THOUGHT LEADERS
While students will and should interact with one another, Investor Schooling offers one more layer of networking—access to Phil and Larry. Both men are considered thought leaders in the Philadelphia real estate market. They both have existing businesses, books, tools and seminars they've created independently.
Investor Schooling presents an opportunity to leverage the
instructor's and student's, joint experience and expertise.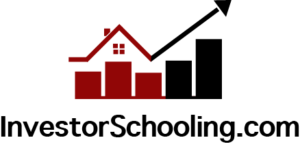 "The best way to learn this business is to do it in a school setting with
people who have been doing it forever."  —  Phil Falcone
When you think local real estate investing gurus, both Larry Steinhouse and Phil Falcone come to Mind.
Now they have partnered to form, "Investor Schooling"!
This is The School You Have Been Waiting For! 
Sign up here for a complimentary class this Thursday or call us at 267-988-0100